Orthodontics For Children
Early treatment and early correction ensure a lifetime spent with a confident, beautiful smile.  The American Dental Association recommends that children make their first visit to the orthodontist at seven years old.  Your child can expect a warm, fun, friendly atmosphere with a comprehensive team who is ready to care for the unique needs that accompany younger patients.
Rest assured that your child's treatment is in the hands of experts, who know exactly which procedure suits your child at exactly the right time.  As a parent, you know that if excellence is available for your child, then good is not enough.
Early Treatment
As with all medical conditions, early treatment often reduces treatment intensity, length, and cost.  Many oral conditions can be easily treated during childhood to prevent further, more serious problems from developing.  Some of the problems that should be treated early include:  severe crowding; bad habits, such as finger/thumb sucking and tongue thrusting; overbite or overjet; underbite; or, crossbite of the front or back teeth.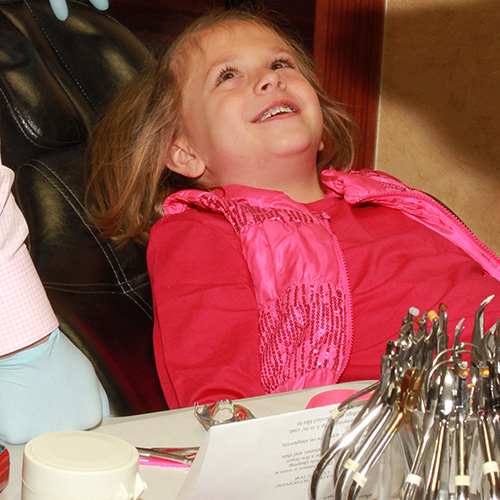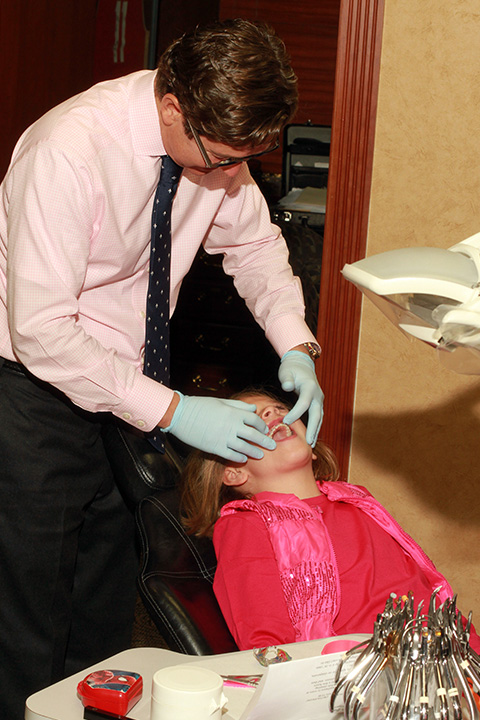 Benefits of Early (First Phase) Treatment
(Seven years old to 12 years old)
Enjoy the many benefits of early treatment for your child, including:
The reduced possibility of permanent tooth extraction.
The reduced treatment time in braces.
A significantly-reduced chance of developing severe orthodontic problems.
An end result that braces alone cannot achieve.
Your child's first phase treatment time can range from six-to-12 months and is then followed-up with observation appointments as the rest of the baby teeth are lost and the permanent teeth appear.  Most children have all adult teeth fully erupted by age 12-13 years. When your child's permanent teeth fully erupt, new diagnostic records are taken.  Then, the Westside Orthodontics team will guide you and your child through a consultation appointment (at no additional charge to you) to discuss the details of your child's second and final phase of orthodontic treatment, if needed.
While not every child needs early (first phase) treatment, you experience no down side for scheduling an exam appointment at an early age.  You also benefit from having the peace of mind that you are doing everything possible to give your child optimal, preventive oral healthcare.
Metal / Self-Ligating Brackets
The self-ligating brackets are the modern choice in orthodontics.  Friction has been minimized between the bracket and wire, allowing us to use lighter weight forces, which are healthier for the bone and gum tissue.  Our doctor's training, coupled with this incredible system of braces, moves the teeth faster and requires fewer adjustments.  We are also able to achieve arch development with self-ligating brackets, unraveling crowding and reducing extractions compared to braces from the past.  Our results are very exciting with the self-ligating brackets, and the patients are thrilled with the convenience of fewer appointments, shorter treatment times, and better results.