Contests and Fun
We love our patients and our community. We like to have a lot of fun. Westside Orthodontics is proud to offer fun contests for all, throughout the year. Check back often for new posts!
What Are You Thankful For Contest
To show we are thankful for each and everyone one of our patients, this past Fall we ran a contest where patients would tell us what they are thankful for by filling out our form. We then wrote their name on a leaf and displayed them throughout our office. Each patient was entered into our raffle where one lucky winner WON A $50 GIFT CARD!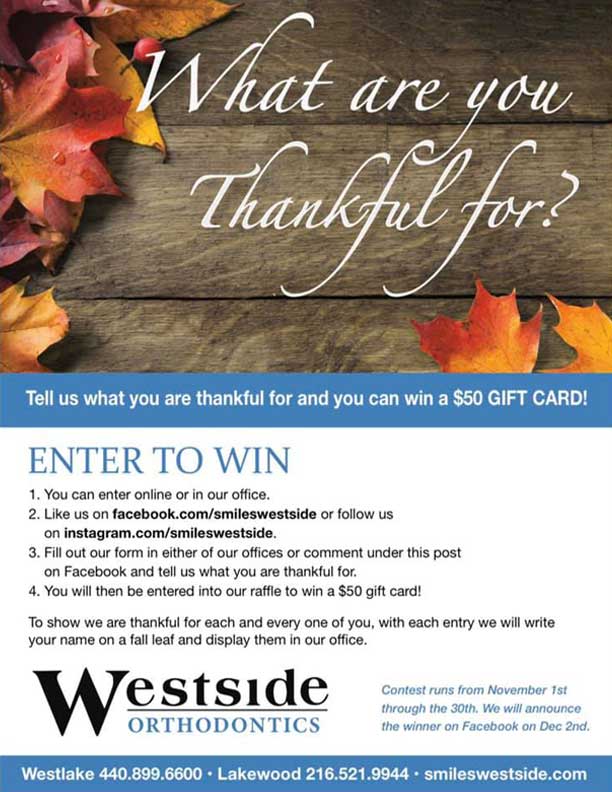 Guess The Score Contest
We love Football season! Each week throughout the NFL season, we held a contest where our patients took a guess on what they thought the final score would be for the Cleveland Browns game that week. The person who came the closest without going over WON A $25 GIFT CARD!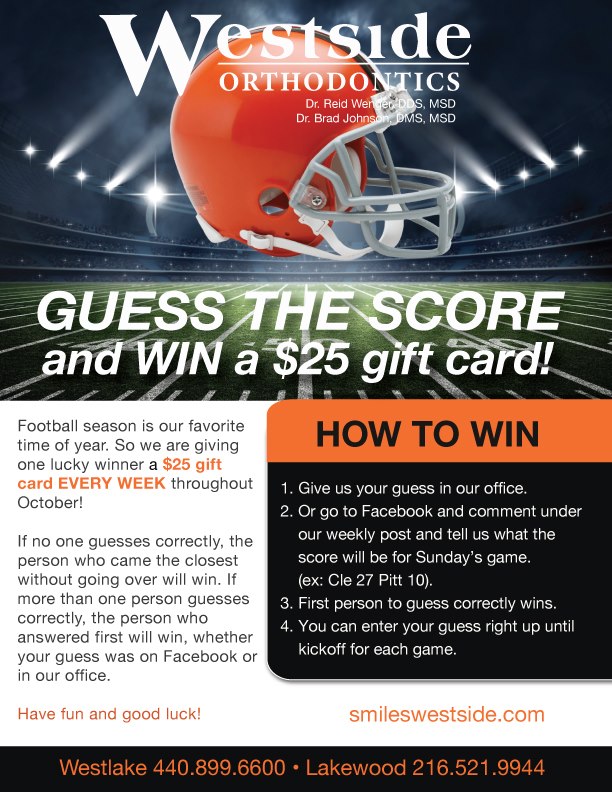 Summer Fun T-Shirt Contest
Our fantastic patients took a photo during their summer activities wearing our tie-dye Westside Orthodontics shirt and tagged us when posting their pics. One lucky winner was chosen to WIN CLEVELAND INDIANS TICKETS and another that WON AN OHIO SPORTS CORNHOLE SET!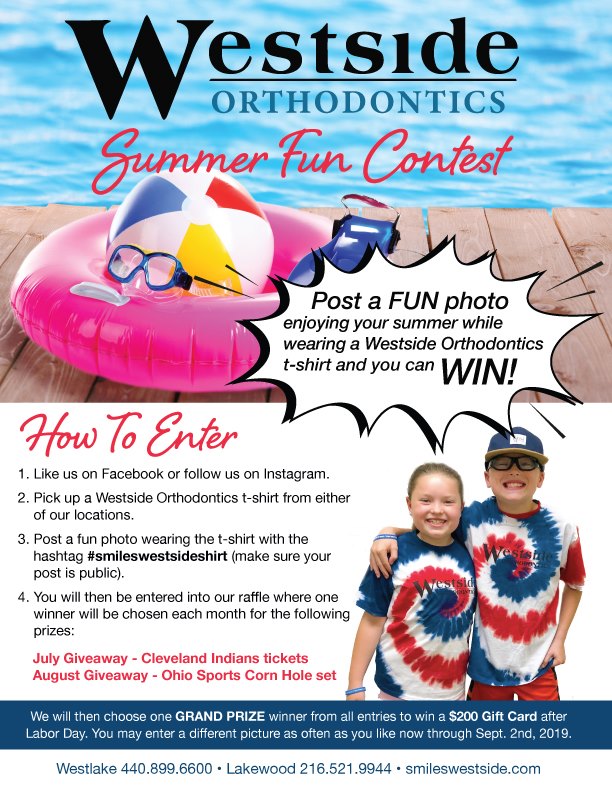 Wooden Nickels Program
With good oral hygiene, an on-time schedule and treatment completed in a timely manner with a fantastic result…we are all winners!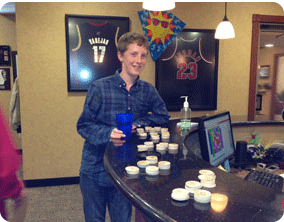 To compliment our World Class Orthodontics we offer a reward system for our patients (of all ages). When you follow our instructions we reward with many options for exciting gift cards and prizes ! Ask at your exam appointment for more details!
We promote:
Good Oral Hygiene
On time for appointments
Following instructions (no broken brackets)
80s Theme Party!
We had so much fun at our party. Thank you all for attending. We hope you enjoy the photos. Click here to view.
Back To School!
Congrats Charlie B.!! Your name was drawn as the winner of our Back to School Contest!! Your classroom will receive a $100 gift card!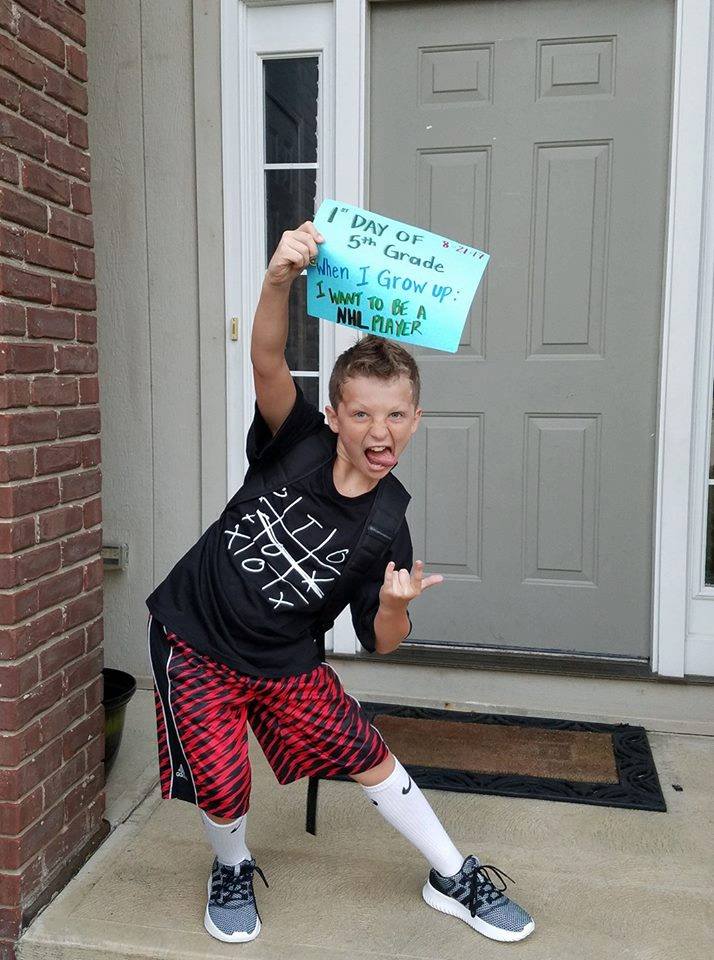 Summer Smiles!
Looks at those fantastic smiles from our wonderful patients!
Share Your Smile
Check out all of our great patient entries in this fun video!