Clarity
TM 
SL Self-Ligating Braces 
ClarityTM SL Self-Ligating Braces are the choice you can feel good about. We use this latest technology, so your braces work fast and look good. Self-ligating technology removes the need for ligatures, the elastic bands that were used to hold the wire in your braces. This innovation has major advantages. The Clarity SL braces design can help your teeth move faster, make your braces easier to clean, and eliminate the hassle of stained elastics. You can spend less time in the doctor's chair, and maybe even have fewer visits. And because your teeth can move into position more efficiently, your overall treatment time may be shortened too.
You'll love wearing your Clarity SL braces. They are made from high-tech ceramic with smooth, rounded edges for a comfortable fit. Clarity SL braces (clear braces) are translucent, so they are less visible than metal braces. And they are the coolest-looking braces you'll find anywhere. Without ligatures to stain or hold food particles, they're easier to keep clean. And, when the time comes to take off your Clarity SL braces, all that will remain is your dazzling new smile.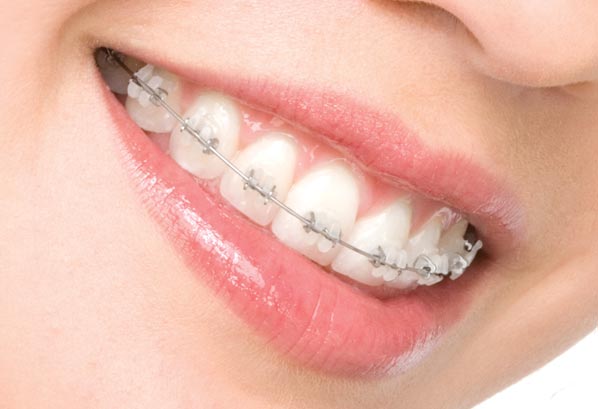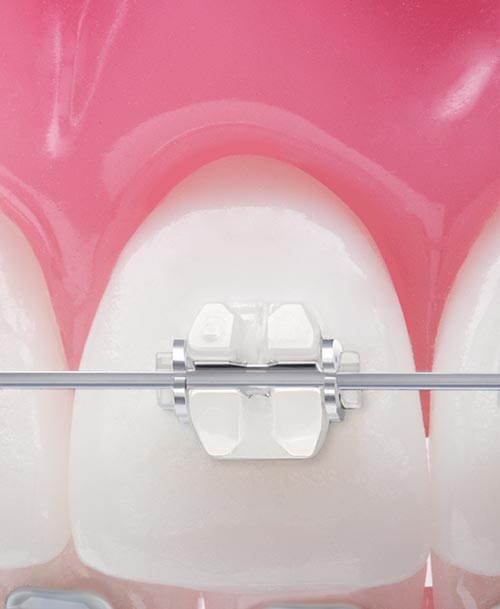 Almost invisible
Clarity™ SL Braces are made of transparent high-tech ceramics. They let your natural tooth colour shine through and are hardly visible in your mouth.
Easy dental hygiene
A clean solution: Self-ligating ceramic braces simplify the cleaning of teeth and braces because they make do without rubber ligatures.
High wearing comfort
Why Clarity™ SL should really be called FeelGood Braces? Maybe because they have particularly smooth rounded edges or because they move your teeth most gently. Make up your own mind!
Short treatment appointments
The wires of the Clarity™ SL Braces are held by a clever clip system. This way we can change the wires faster and you spend less time in the orthodontist's chair.
Fast and effective
The special design of the Clarity™ SL Braces helps to move your teeth fast and efficiently into the proper position. This can lessen the overall duration of your treatment.